Classica is licensed to distribute duty free products of all kinds to duty free stores, air lines offering sky shopping, embassies, UN bases, stores for diplomatic personnel, Consulates and whomever is entitled to buy duty free purchases.
Among our most popular products, we present five catagories:
Tobacco products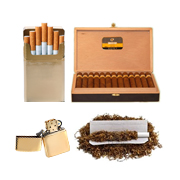 Tobacco products, with an emphasis on cigarettes, are the leading products sold in duty free stores. Classica offers only original brands, and sells the most popular cigarette and cigars brands, along with the most exclusive brands. Our comparisons show we have the largest variety of brand on both cigar and cigarette brands, and the most competitive prices on the market.
Spirits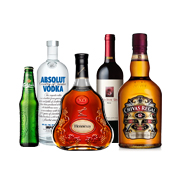 Classica offers all sorts of spirits, including liqueurs, cognacs, whiskeys, and beers.
Fragrances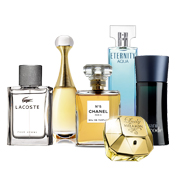 From eau de toilettes to men's after shaves, Classica offers the widest variety of fragrances, featuring all of the high-end and most popular brands like Paco Rabanne, Carolina Herrera, Hermes, Dior and many more. Thanks to our license to distribute these products duty free, we can offer all of these expensive brands for extremely low prices.
Cosmetics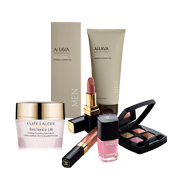 Classica also provides cosmetic products of all kinds, including make up, skin care products for both men and women, dead sea products and more. We only sell products of the highest quality, manufactured by top brands, including: L'oreal, Estee Lauder, Ahava, Clinique and more. Our goal is to provide all of our customer's needs in every department, in order to allow duty free purchases for all needed products.