Classica Eilat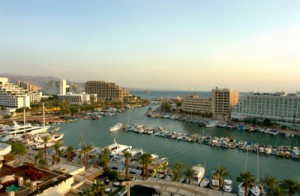 Located in Eilat – the ultimate resort city of Israel with hotels and beaches packed with thousands of vacationers and tourists from around the world, our duty free store is the perfect place to get the cheapest prices for gifts, tobacco products such as cigars and cigarettes, perfumes, spirits and much more, just before leaving Israel. Classica's retail store offers all of the company's products, with additional discounts and sales, allowing costumers to make their puchase without paying tax, and get even lower prices than regular airport duty free stores.
Ahoy sailors
Classica's duty free retail store is located in the port of Eilat, making it the ideal place to make a large purchase just before shipping off, without having to carry aroung packages of valuable products thoughout the whole trip.

Get your favorite brands


Shopping for your favorite brands has never been so easy. Just before boarding your ship, take a few minutes to visit the Classica duty free store, and find whatever you like with the help of our sales associates. Get all of your gifts at once, and stock up with tobacco products, spirits, fragrances, cosmetic and accessories, of the leading brands on the market.
Return to the sea
After a 2 year absence, Classica DutyFree Israel will once again operate duty free shops at sea. With the experience gained 2 years ago operating duty free shops aboard Venus ships, this 2014 season should be the best season yet.
Classica will be operating the duty free stores aboard Mano ships. These ships are the Golden Iris and the Royal Iris, each with three and two stores respectively. The estimated sales cycle for the 2 ships (5 stores) is $4 million. The sailing season begins in March and ends in November. Both ships, the Golden Iris and Royal Iris, are home to about 1,000 people. Golden Iris will have three stores in about 250 square meters of space, and will open for business in April. The Royal Iris will have two stores in about 200 square meters of space, and will open for business in June.
Classica's duty free stores will sell perfume, cigarettes, liquor, and more. We will also open two new departments in our stores, one offering watches, glasses, and electronics. In addition to the stores aboard both ships, Classica also operates a duty free shop in the busy seaport in Eilat, Israel. Classica provides food and equipment to cargo ships in the busy seaport, and sells great duty free products to passengers from cruise ships that dock in Eilat. Classica also sells duty free goods to diplomats, Embassies, and UNTSO forces. We here at Classica are glad to return to the sea and hope to see you at one of our stores soon!